Buckets — Volvo — L50C / L50D / L50E / L50F / L50G / L50H / L60C / L60D / L60E / L60F / L60G / L60H / L70C / L70D / L70E / L70F / L70G / L70H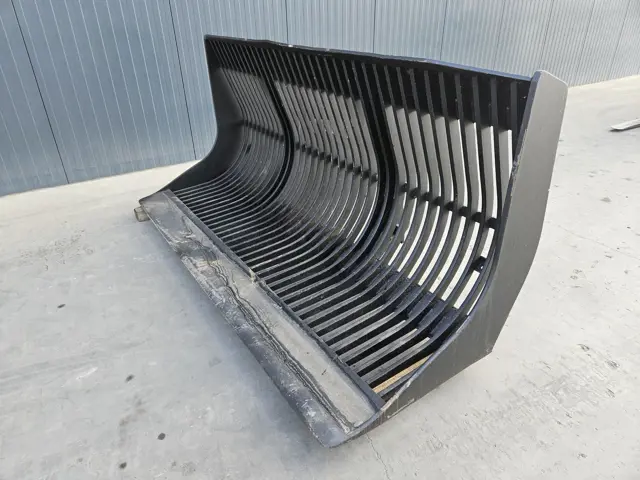 Frequently asked questions
Are all attachments in stock?

We do have a large number of parts from different types available right from our stock, but not all attachments shown on our website are to be found in our warehouse. However, we work with strategic partners all across the globe which enables us to offer reliable and fast delivery for a wide range of products.

Do you offer original attachments as well as an alternative brand?

Yes, we have both of those options available. If you would like to know the alternatives for a specific attachment, or if you have a specific attachment in mind that is not listed on our website (yet), do feel free to contact us. We are more than happy to you!

Will I receive a warranty on attachments I buy?

Unfortunately, our attachments are offered without a warranty. However, that doesn't mean that we are not going to help you when a problem occurs. If you are experiencing any challenges with our part(s), we are of course more than happy to think of a solution!

What are the options in terms of transport?

We have a strong and reliable network of transporters which allows us to deliver our machines and attachments globally. Whether it's by container, pallet or air freight, we are able to deliver the order at your doorstep based on your preference.

When will my attachments be shipped?

Our company policy states that prior to shipping, payment for the purchase will have to be completed in full. Once the payment has been confirmed, we will ship the parts.

Can I be assured that my attachments will arrive undamaged?

Unfortunately, we can not provide any guarantees because of the inherent risks of international transport. However, we do our absolute best to mitigate these risks and make sure your goods will arrive in excellent condition. Your attachments will be packaged in such a way that we can all but assure that they will remain safe and undamaged during transport. In addition, we are happy to guide you through our shipping process and keep you posted with updates of your shipment.
High quality is the standard and guaranteed by our team of dedicated engineers.

Always the best equipment on stock. The best service since 1960

Every day available for help, service and contact. Worldwide delivery.