¡Se vende Caterpillar 329D L!
Sobre la Caterpillar 329D L
La Caterpillar 329D L está en muy buenas condiciones y ha sido inspeccionada profundamente, limpiada cuidadosamente y se han reemplezado las piezas para asegurarse de que funcione al máximo nivel. Reciba más información sobre sus especificaciones abajo.
Especificaciones
Caterpillar 329D L, Marca de motor Caterpillar C7, 143 kW, CE, Aire acondicionado, Lubricación centralizada, Cámara de retroceso, Ancho de las tejas 800mm, Mono boom, Enganche rápido mecánico, Cazo con dientes, Ancho del cazo 1,60m, Preparado para martillo y cizalla, Válvula de explosión en el cilindro de elevación y palanca, Horas verificadas por Caterpillar, En muy buenas condiciones y muy limpia.
Año: 2011
Horas: 9.998
Referencia: #181724
Dimensiones: 10.25 x 3.30 x 3.60m
Condición: Usada
Número de serie: CAT0329DHXDB00302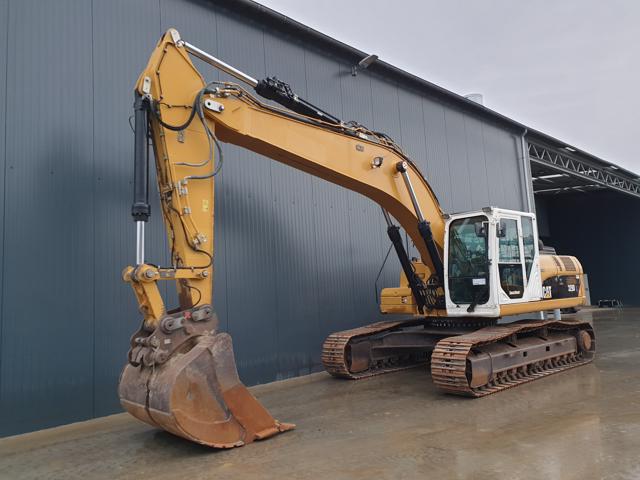 Caterpillar — 329D L
Caterpillar 329D L, Engine brand Caterpillar C7, 143kW, CE, Air conditioning, Central lubrication, Backup camera, Width of the pads 600mm, Mono boom, Mechanic quick release, Digging bucket with teeth, Width of the bucket 1.60m, Piped for hammer & shear, Burst valve on lift and stick cylinder, Hours certified by Caterpillar, In very good and very clean condition.
Year

2021

Hours

9998

Reference

#181724
¿Por qué debes comprar en Smitma?
La calidad está garantizada y todo está controlado por nuestro inspector especializado.
Todo tenemos el mejor equipamiento en stock
Desde 1960 el mejor servicio
Siempre disponible para ayuda, servicio y contacto
Podemos entregar las máquinas sobre todo el mundo
Póngase en contacto
¿Quisieras saber más de esta máquina y hacer una oferta? Simplemente rellena esta formulario abajo y estamos felices de estar en contacto con usted.